Friday, March 4, 2016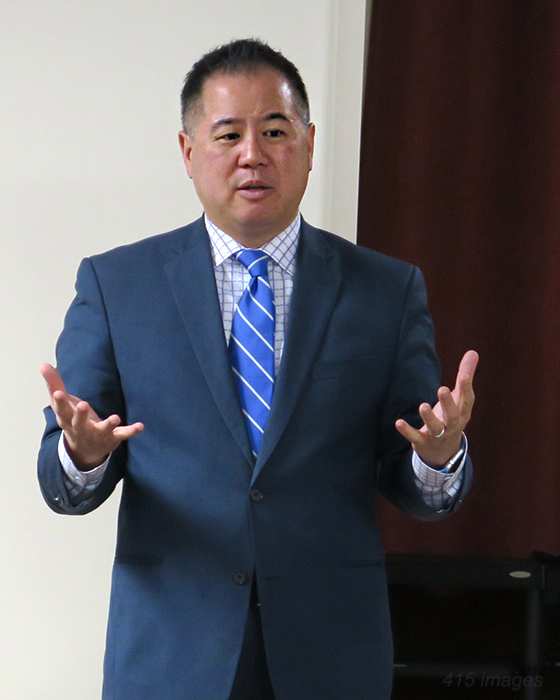 In a one-hour visit to SHARP, Assemblymember Phil Ting answered questions on a variety of topics.
Assemblymember Ting represents the 19th Assembly District, which includes the west side of the city and Daly City and Colma.  He was elected in 2012 and is up for re-election in 2016.  Under the new term limits system, he is eligible to continue in office until 2024.  He is the chairperson of the Assembly's Committee on Revenue and Taxation.  He is also a member of these other committees: Budget; Business and Professions; Environmental Safety and Toxic Materials; and Utilities and Commerce (which has jurisdiction over public utilities and the state bodies that regulate them).
Among other topics, Ting addressed cost over-runs on the Bay Bridge, the under-funded state pension system, high-speed rail, mandatory e-filing of state corporate tax returns, the influence of the teachers' union, the time he spends raising money for his campaigns, the state budget surplus, bills he has introduced (and those that passed), his committee assignments, gender equity in schools, and the uptick in crime.