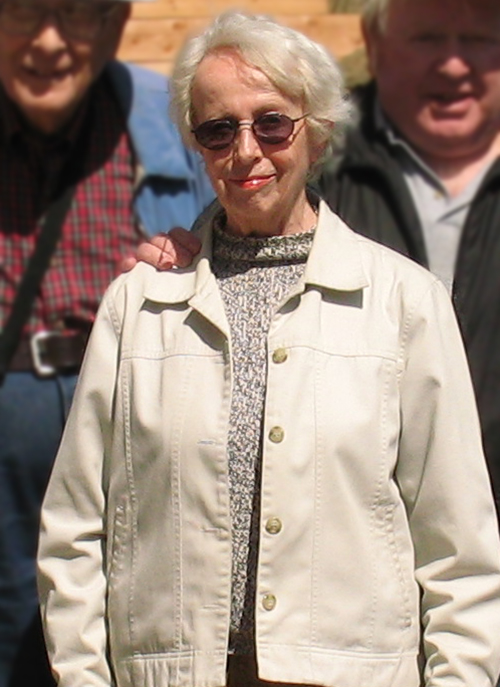 We fondly remember longtime SHARP Board member Fran Abenheimer, who died on November 21, 2016, at age 86.
Fran came to San Francisco as a young woman and worked as a legal secretary. She volunteered not just for SHARP but as an usher at venues such as the Berkeley Rep and SF Symphony. She served on SHARP's Board for many years and contributed greatly to the successful effort to preserve the open space on 7th Avenue south of Lawton (the "pumpkin patch"). She collected signatures and attended every meeting at City Hall, the School Board, and the Public Utilities Commission. Although she was not comfortable speaking in public, she contributed greatly with her dependable, constructive, gracious, determined presence. We will miss her.
The photo of Fran is from June 2009, when she and other SHARPies gathered to mark the beginning of the construction of our new building at 1736 9th Avenue.