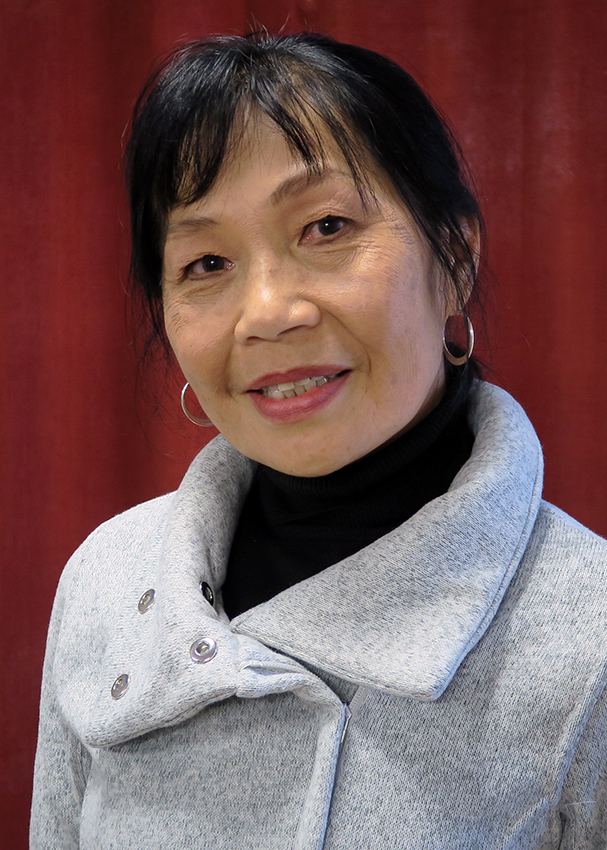 SHARP has selected Alice Xavier as its Local Hero 2016 for her seminal, persistent, and inspirational work in helping to create and maintain the 16th Avenue Tiled Steps.
SHARP presented the award to Alice at its Solstice Luncheon on Sunday, December 18. As part of the award, SHARP donated $500 to two local charities chosen by Alice: Self-Help for the Elderly and Golden Gate Heights Neighborhood Association's fund for the improvement of Golden Gate Heights Park.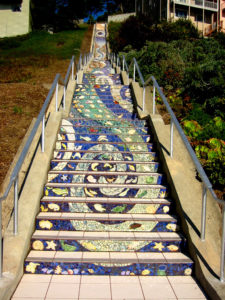 Alice was the moving force behind the creation of the Tiled Steps and continues to be that moving force in the maintenance of the project. Alice cofounded the Tiled Steps project in 2003. The steps opened two years later. After their completion, Alice obtained a grant to finance the landscaping of the hills around the Steps, and she organized the work that made it happen. She continues to oversee volunteer events at the steps. Thanks to her efforts, thousands of people have enjoyed the steps, which continue to sparkle today, more than ten years after their inception. Here is just one, nicely illustrated blog entry from a visitor who loved the steps.
Their success spawned the equally impressive Hidden Garden Steps nearby.
A San Francisco native, Alice moved to Golden Gate Heights with her husband Chris in 1993.  She manages Chris' chiropractic office in the financial district. She and Chris are looking forward to retiring in about another year and plan to pursue their other passion, travel. Continuing her volunteer work, Alice has become involved in efforts to promote neighborhood public safety.