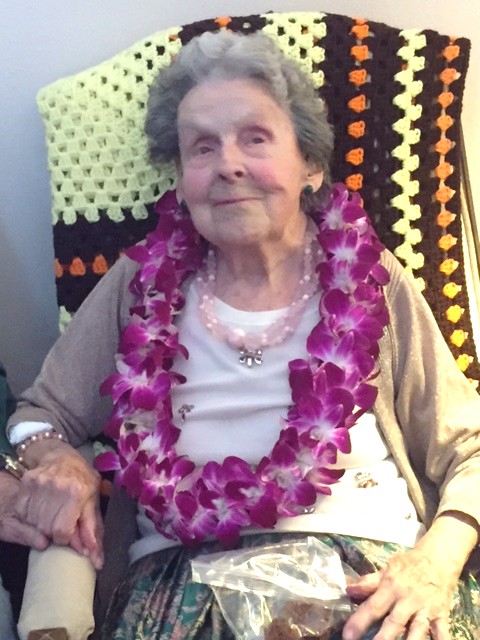 Marian Olsson turned 105 on January 22, 2016. The party was on January 31—another full house of family, friends, and neighbors to greet the birthday girl. Among other things, she told the group: "You keep me going."
If you were with us around this time last year, you already know at least a little bit of Marian's story. It's only getting better.  She remembers names, keeps track of the conversation, and is as forthright as ever.  Noticing all the people in line to greet her, a well-wisher said, "Marian, you're like the Pope." Marian set him straight: "I am NOT like the Pope." Fair enough.  Let's just say she's a different kind of role model.
And she's still making mischief. Her physical therapist said Marian told her it's important to do something a little different each day.  So the therapist let Marian do the treadmill machine backwards.  Take that to the gym and smoke it.
See you next year. . . .