Monday, January 28, 2013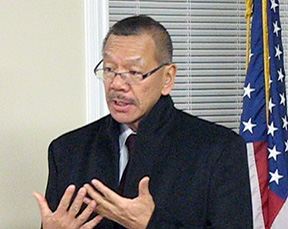 Our guest at the January, 2013 S.H.A.R.P. meeting was newly elected Supervisor Norman Yee.  Supervisor Yee described how he is getting up to speed with the complexities of the office and how to get things done at City Hall.  He took questions from the audience on subjects ranging from housing to bicycles to development.
Representatives from the office of Assemblyman Phil Ting let us know that they can be contacted if we have issues that can be worked on at the State level. you can contact his office at: assemblymember.ting@assembly.ca.gov
Members of the Hidden Garden Steps project dropped by again to mention their project and its progress.