Monday, October 30, 2017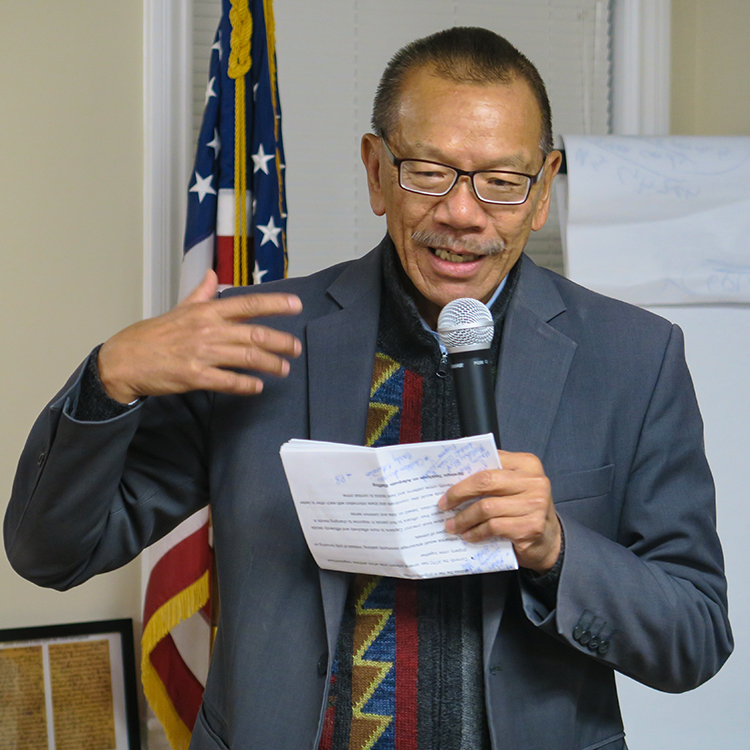 District 7 Supervisor Norman Yee answered questions on a wide variety of topics, including: housing, homelessness, crime, Airbnb in the neighborhood, expansive home renovations that may change the character of the neighborhood, sharply restricting robots on sidewalks, the potential for increased traffic from autonomous vehicles, first responders not living in San Francisco, and bikes and Segways endangering pedestrians in Golden Gate Park.
Supervisor Yee was re-elected in 2016 and so is serving his last term. He has focused on the issues of pedestrian safety and crime reduction.
Supervisor Yee said that more housing is being built in District 7 than in any but two other supervisorial districts. He specified new housing on Ocean Avenue, approved housing at Balboa Reservoir, proposed housing at Stonestown, and the redevelopment of Parkmerced, which has been many years in the making. He said new housing should include units large enough for families. He said he had discussed the problem with builders, who blamed politicians. Yee suggested a variety of solutions.
He said that homelessness was a multi-dimensional problem for which he did not have a solution but that he was working to provide childcare for homeless families so that homeless parents would be better able to find jobs.
He spoke with pride about his participatory budgeting process, which allows district residents to choose projects in the district to be funded from a designated pot of money. He praised some of the  recent projects that won funding: supplies for earthquake preparedness in the Miraloma neighborhood, umbrellas and a mural at West Portal elementary school, and an expansion of the mural on the wall outside Laguna Honda hospital. He also expressed pride in his District 7 youth council.
Complimented by an audience member for opposing robots on sidewalks, Yee said he was prepared to propose a ballot measure, if necessary, that would prohibit or severely restrict such robots, which he said were a safety hazard. He said the city should have an office of new technology to explore and preempt potential problems with new technology before they become real ones.
Asked what he knows now that he did not know when he began as a supervisor, he said he knew whom to call in city departments for service and that he had tried to build relationships with the departments. He said constituents call him mostly to "get things fixed," not to express their opinions on policy. Asked what are the most common misconceptions about city government, he said that people considered supervisors to be mayors of their districts, rather than merely representatives.