Monday, January 29, 2018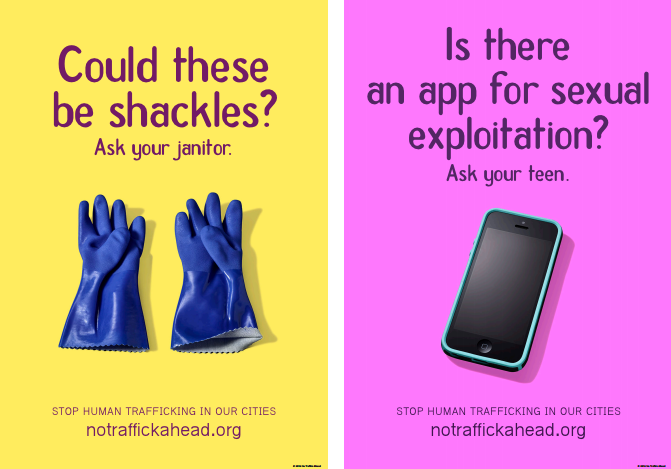 Human trafficking is modern day slavery. It includes forced prostitution and other forms of forced labor. Although hard numbers are hard to come by, human trafficking appears to be widespread in San Francisco. The good news: potent forces are fighting it. Three prominent persons in that fight will brief us: Minouche Kandel, Director of Women's Policy at the San Francisco Department on the Status of Women; Antonia Lavine, Coordinator of the San Francisco Collaborative Against Human Trafficking; and Jessica Li, Executive Director of San Francisco SafeHouse, a safe temporary home where women can recover from forced prostitution and other kinds of sexual exploitation.
This 13-minute film tells the story of one San Francisco survivor of childhood sex trafficking.  Under the supervision of Minouche, the Mayor's Task Force on Anti-Human Trafficking prepared the 2016 report on human trafficking in San Francisco.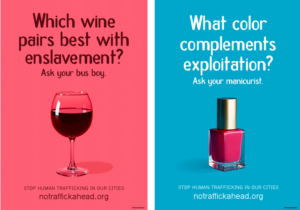 The Panelists (in alphabetical order)
Minouche Kandel is the Director of Women's Policy at the San Francisco Department on the Status of Women (DOSW), where she helps to coordinate San Francisco's response to domestic violence and human trafficking. Previously, Minouche worked for over twenty years as a legal aid attorney representing domestic violence survivors in family law and immigration matters. In 2008, the magazine California Lawyer named her Attorney of the Year (Public Interest Law category) and in 2009 the Daily Journal, a legal newspaper, named her one of the top 100 lawyers in California. Minouche got her B.A. from Yale University and her J.D. from Harvard Law School.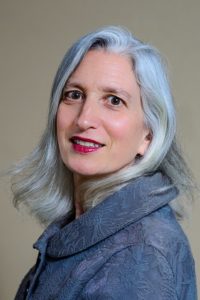 Antonia Lavine is Coordinator of the San Francisco Collaborative Against Human Trafficking (SFCAHT), a public-private coalition of government agencies, non-profit organizations, and individuals seeking to end modern day slavery here. The collaborative includes representatives of city, state, and federal law enforcement and administration, local victim service providers and advocacy groups, educators, legislators, and businesses. Antonia helped found SFCAHT and served for several years on its committees.  She also served on the Board of Directors of a local victim service agency, Standing Against Global Exploitation (SAGE), Inc.  She is the executive director of the National Council of Jewish Women San Francisco.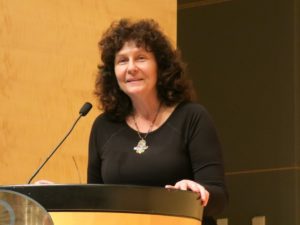 A lawyer with a masters degree in International Legal Studies and U.S. legal studies from SF Golden Gate University Law School, Antonia has over 20 years experience in criminal prosecution, litigation, and oversight. As a public prosecutor and criminal law expert in Europe, she specialized in law enforcement, justice reform, and legislative action in the areas of human rights protection and the fight against complex crime, including money laundering, corruption, human trafficking, and transnational organized crime. With law degrees in both the civil and common law legal systems, Antonia is consulted regularly for her expertise in comparative and international law. She has served on many government, United Nations, and NGO-sponsored projects and panels. She has helped to draft domestic and international legislation, including the European Convention on Action Against Trafficking in Human Beings. She served for several years as an appointed expert on the European Union's Group of Experts on Trafficking in Human Beings.
Jessica Li brings over ten years of experience working to prevent  violence against women around the world. Before becoming the Executive Director at  SafeHouse, she served as the Executive Director of the Asian/Pacific Islander Domestic Violence Resource Project in Washington, D.C.  There she worked closely with law enforcement, service providers, government officials, and community leaders, providing training, outreach, and technical assistance to ensure that the voices of domestic violence survivors would not be silenced. Jessica also served as the Public Outreach Officer with the United Nations Mission in Sudan and worked with the International Rescue Committee as an advocate for internally displaced persons, refugees, and asylum seekers. She holds a Bachelor of Arts degree in political science and international relations from Syracuse University and a Master's degree from Cornell University in Public Administration with concentration in human rights and social justice.