Monday, October 27, 2014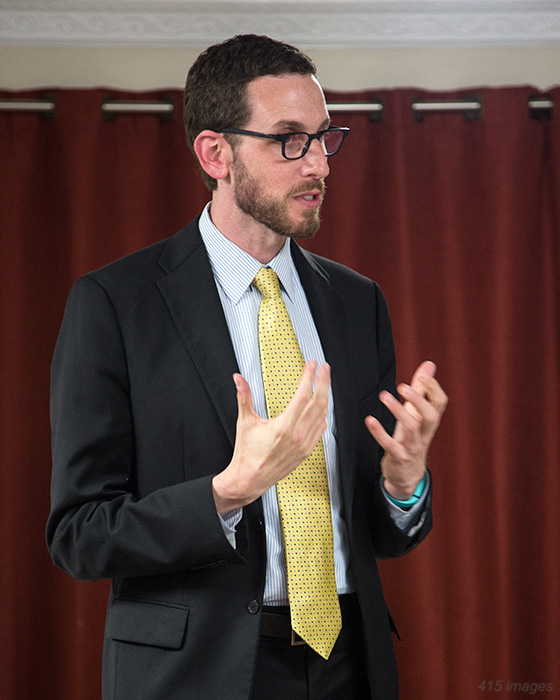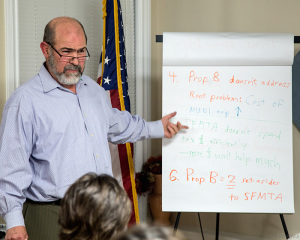 Supervisor Scott Wiener spoke in favor of his proposal, Proposition B.  When an outside speaker could not be secured in opposition to Prop. B, SHARP vice-president Frank Noto volunteered to present a summary of arguments against the proposition.  SHARP did not take a position on the measure.
Wiener said his measure was necessary to rectify a long-standing underfunding of MUNI while the city's population has been growing. He noted that 75% of the money must be used to improve MUNI's reliability, frequency of service, and passenger capacity, and that the remaining 25% must be used to improve street safety.   Noto said the formula for deciding the amount to be spent has no relation to the city's ability to pay and, as a "set aside," necessarily disadvantages all other areas that rely on the city's general fund.  He said the measure includes no performance objectives and provides no guarantee that MUNI service will improve.
Cheryl Brinkman favored Proposition A. She serves on the San Francisco Municipal Transportation Agency board, but she spoke as a private citizen. Howard Wong (from Save Muni and San Francisco Tomorrow) opposed the measure.
Proposition A is a $500 million transportation bond issue that Brinkman said will help to "make transportation safe and efficient."  She said that a bond oversight committee would insure that the money was properly spent, in the same manner as previous bond issues.   Wong criticized the language of the ballot measure because it says that funds may be spent on MUNI, instead of saying that they must be.   Wong said the money could be spent on Central Subway cost overruns, bike lanes, "and other things."  He said the SFMTA has exorbitant   administrative costs and poor relations with community groups.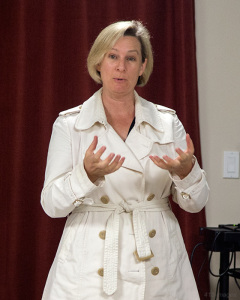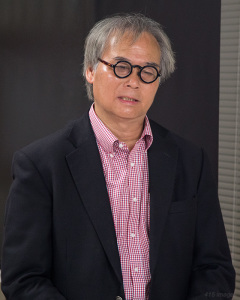 Chris Bowman spoke in favor of Proposition L.  Nicole Schneider (from WalkSF) and two others (Thea Selby from SF Transit Riders Union and Amandeep Jawa from SF League of Conservation Voters) opposed it. On October 13, the SHARP Executive Board endorsed Proposition L.
Bowman decried SFMTA's treatment of motorists.  He said the agency had promoted gridlock by removing traffic lanes in favor of bike lanes while the city had eliminated thousands of parking places.  He said new parking garages can be built in a neighborhood-friendly manner, and he firmly opposed metered parking on Sundays and holidays as well as demand-priced parking meters without a neighborhood's consent.  The opponents of Proposition L said it will cause more congestion than it will alleviate because it will encourage people to drive. The measure's opponents said that more traffic will further endanger pedestrians. Schneider said pedestrians are disproportionately burdened already, accounting for 60% of traffic fatalities even though they take only 17% of the trips.