Monday, March 26, 2018
As you may know, S.H.A.R.P. gave several grants to local organizations at the end of 2017.  Two of the recipients are Sutro Stewards and the Garden for the Environment.  Our March meeting will feature speakers from these groups to tell  us about what their innovative organizations do and how we might take advantage of their services.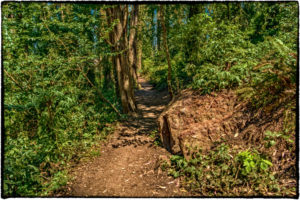 Sutro Stewards build and maintain the trails in Sutro (our local) Forest, plus a lot of things you didn't imagine they do. In addition to providing quality multi-use recreational trails that allow the public to explore this exceptional place, Sutro Stewards also works with volunteers to conserve habitat through ecological restoration and native plant propagation.
The Sutro Native Plant Nursery is home to nearly 6,000 plants, all native to San Francisco. These plants are planted throughout the open space to increase biodiversity and improve wildlife habitat, and some are available for backyard gardens as well. Sutro Stewards also welcome the public on seasonal guided hikes to discover Mount Sutro's flora, fauna, and history. Learn more about their work and opportunities to get involved at our March meeting!  More info at: https://www.sutrostewards.org/
The Garden for the Environment is a 1/2 acre education and demonstration garden in the Inner Sunset neighborhood of San Francisco at the corner of 7th and Lawton.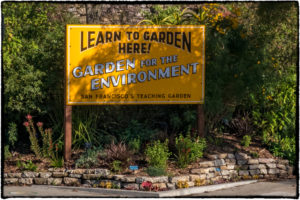 Its mission since 1990 has been to teach sustainable gardening practices to the people of San Francisco. They offer free and low-cost classes and workshops year round and he garden is open to volunteers any Wednesday or Saturday, or just come by for a visit any day.  GFE provides practical skills for all San Franciscans to personally contribute to sustainability through urban gardens, farms, and food.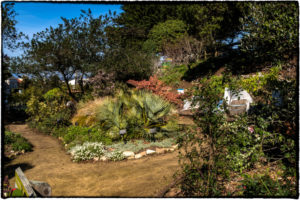 Whether you are a new gardener or an experienced urban farmer, you can learn in our nationally acclaimed teaching garden.
For more information, go to: www.gardenfortheenvironment.org/