Monday, October 28, 2013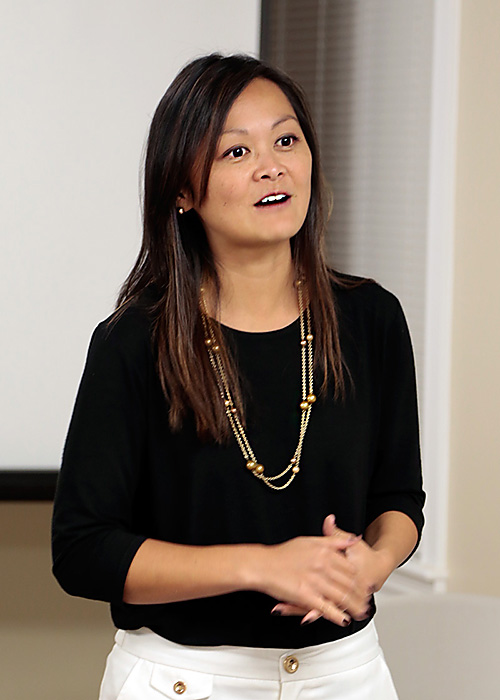 San Francisco Assessor/Recorder Carmen Chu introduced herself to the group and stated her philosophy of government: it is there to serve people. She highlighted the two main functions of her office.  As Assessor, she must determine the fair market value of properties in San Francisco, a task governed by the California Constitution.  As Recorder, she is the official record keeper for official documents such as marriage licenses, deeds, and so forth. Ms. Chu observed that in the past several years, the number of appeals of property taxes has spiked at 4,000 to 6,000, because of the recession, as opposed to an average of 1,000 in the past, but there is no additional staff to hear these appeals. Furthermore, she noted that there has been no investment in the office's infrastructure, specifically its computer systems, in a long time. She said she is working with the District Attorney to inform property owners of potential fraudulent activity impacting their property, such as the filing of false liens.
Saed Toloui and Zachary Gautier-Klos from San Francisco Water Power Sewer (part of the S.F. Public Utilities Commission) described the upcoming Sunset Boulevard Greenway Project Sewer System Improvement Program. Its purpose is to reduce the burden of storm water in the sewer system and return it to the aquifer.  The project will span two miles of Sunset Boulevard, from Lincoln to Sloat. Construction will begin in 2016.  Two design alternatives were presented, and those in attendance were asked for their preferences.  Information about the project is available.  Public input can be given here.
Robert Maass, principal of Independence High, an accredited SFUSD school, described the program there. The school serves students who elect to attend; they must come once a week for 45 minutes.  This system allows students with various needs to complete their course of study on their own time and in their own way. The purpose of the program is to ensure that students graduate from high school.  It has no AP classes, sports, or extracurricular activities.  The school originally opened in 1980 at Santiago and 41st Avenue and now is located on 7th Avenue.  There are 330 students served at Independence High, about half of whom attended two or more high schools prior to enrolling. The majority of students stay for one to one and a half years.  Any student who fails to report for three consecutive weeks must be referred for assignment to another school.