Monday, August 25, 2014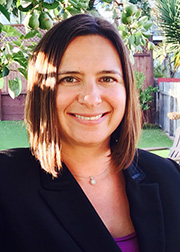 SHARP donated $1,500 to City Youth Now in 2014. We did so because we were impressed not only by the organization's reputation and track record but by its managing director, Ananda Joy Hart.  You won't find much about her on the CYN website, but she is a big part of the organization's continued success.  She and two part-timers are the entire CYN paid staff.  She manages the part-timers, a $400K budget, an army of volunteers, and a wide variety of programs that make a difference in kids' lives.  In speaking to SHARP, Ananda reviewed CYN's many programs.  From glasses, hearing aids, and emergency supplies to tutoring, internships, and summer camp, CYN finds practical ways to give at-risk kids the chance to succeed.  Here is a rundown of the many services CYN provides.  Go here to see some of their inspiring success stories, go here.  To help CYN, go here.
Candidates Flores and Hsu spent five minutes each speaking and a lot longer answering questions.  Both were patient and responsive.  Flores stressed his "qualified" rating from the Bar Association and described the process he went through to get it.   Hsu proposed an alternative to the school assignment system by which even wealthy families get preferences simply because they live in neighborhoods with low-performing schools.