Sunday, December 20, 2015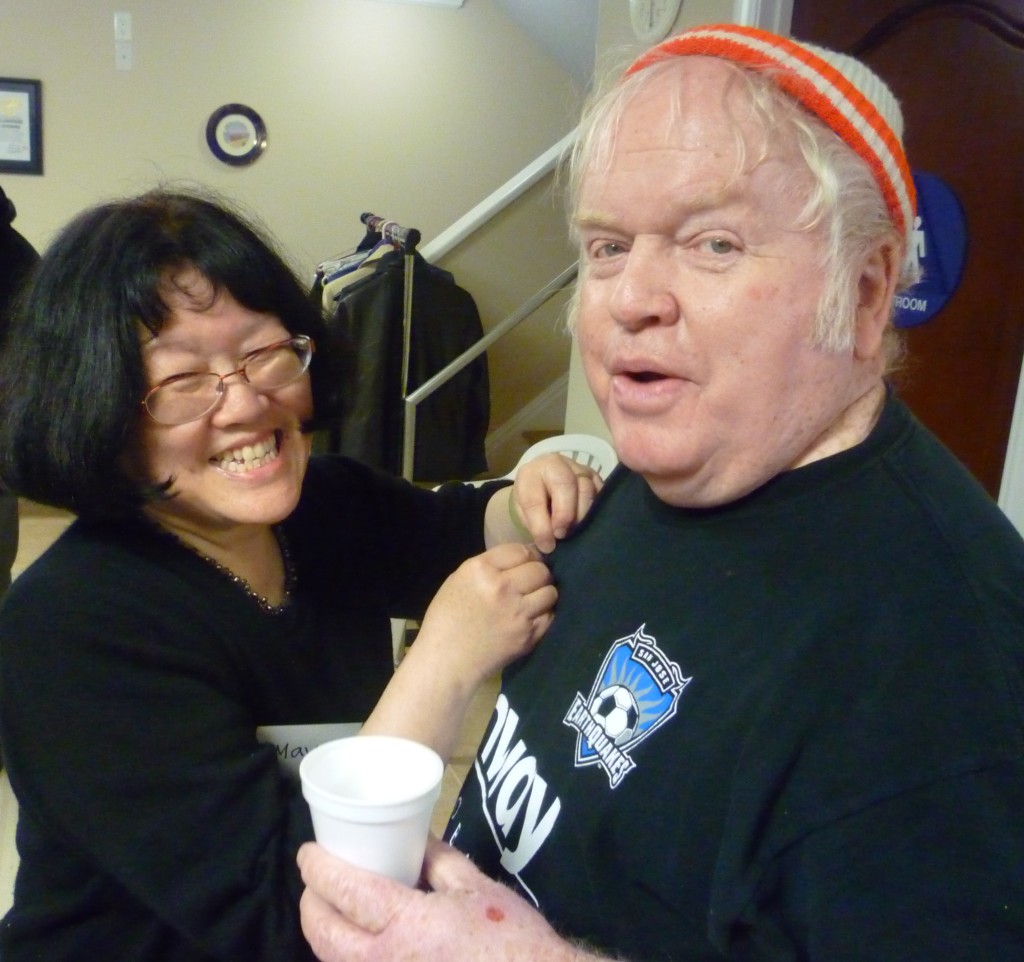 Lots of good food, provided by SHARP, Jack Barry and May Pon, and SHARP pot-luckers. Special thanks to May for doing most of the work. Your intrepid reporter neglected to take photos or notes at this year's Solstice overindulgence, so this highly selective report comes mostly from his unreliable memory, made still more unreliable by too much sugar.
Your IR did not forget to overindulge.  Turns out he has a weak sweet spot (as if he needed another one) for Costco's apple pie, with which he had been unfamiliar.  Jack Barry continues to corrupt.
This year's gathering included a visit from the Franklins — David, Jessica, and four-year-old twins Ryan and Abbey. The kids suffered through a roomful of adults with grace and aplomb. They were helped by the giant mushrooms that were sprouting in SHARP's backyard.  Thank you, El Nino.  A few months ago Jessica provided SHARP with several old letters that David had found among his family's belongings.  The letters were from a relative, Ivan Fisher, who was writing to his family in Rhode Island as he made his way west across the country.  One of the letters, from 1906, began, "Something interesting finally happened here in San Francisco. . . ." Indeed.  An account of the earthquake and fire followed. SHARP donated the letter to the history room of the SF Public Library, and a framed copy of it is now in the SHARP meeting space.
We also heard from Craig Dawson about how his group, Sutro Stewards, used SHARP's $1,000 grant this year to finance tours of Mt. Sutro, some of which focused on the native plants there that can be made into beer.  The "beer tours" provided the inspiration for a festival of sorts at which local brewers provided samples of beers made from plants from Mt. Sutro, and Sutro Stewards raised another $1,500 at the festival, said Craig. So everyone was happy and happier, including us when we heard about it.